Since I wrote about Unique Christmas Gift Ideas for Everyone a couple of weeks ago, I decided to compile my own wishlist here! (Something I used to do every year, but they're all posted on Tumblr.) Maybe just maaaybe Santa Claus will see my wishlist this year and decide to leave a few surprises under our Christmas tree. Teehee!
1. Grand Quill and Seal Set from Scribe Writing Essentials
Scribe Writing Essentials is God's gift to all bookworms and writers. Not exaggerating but every time I'm in Eastwood Mall, it's the first shop I visit. I love everything there—from the quills, to the bookmarks, to the notebooks. It's literally a writer's haven. One day I hope to buy a Parker pen with my name engraved on it. But for now, this quill that will ultimately make me feel like a Hogwarts student will do.
2. Dictionary Book Safe from Quirks
I love this just because it reminds me of those days I cut up one of my thick (empty) diaries (the ones with a lock and a key) and used it to hide my cellphone because back then, we weren't allowed to bring cellphones to school. #MedyoBadGirl
3. Scratch Map (Travel Edition) from Quirks
Because it's my dream to travel the world and scratch off at least 70% of this map.
4. Miss Peregrine's Home for Peculiar Children by Ransom Riggs
This was in my Christmas wishlist last year (and I think even last, last year). Even though there were times I considered splurging, I chose not to—as a reward that if I finish the rest of the books I currently have on my plate, I'd buy this for myself. Sadly, that hasn't happened yet and I've decided I want to read this first. Teehee!
5. Hello Flawless Oxygen Wow (in Petal and in Champagne) by Benefit Cosmetics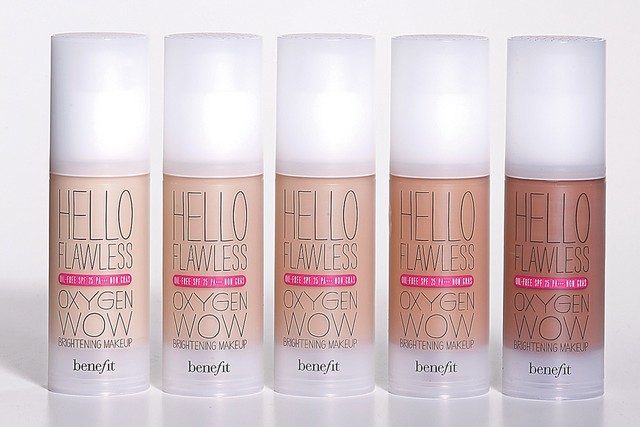 I think it's obvious that I'm a huge fan of Benefit Cosmetics. I use the Porefessional, the Posie Tint, and the famous They're Real! Mascara. I'm hoping to add Hello Flawless to the collection, especially since it's ideal for oily/combination skin.
6. Makeup Case with Three Layers by Suesh
Grabbed this image from sofiesalvador.wordpress.com
If you've read my article on how to organize makeup, you would know that I use a sturdy plastic container to keep everything neat and tidy. But this Suesh makeup case really makes me want to level up. They even come in cute colors like lilac and hot pink!
7. Folding Director's Chair with Cup Holder and Umbrella from S&R or ACE Hardware
Um. For Ultimate Frisbee purposes.
So that's my Christmas Wishlist 2013. Now I'll just sit back, hope, and pray that my parents and the Cupcake come across this article. Just kidding.