Greta's Junkyard's Travel Map as of December 2014
I discovered this tool on Facebook because a few friends have been posting it, so I decided to create my own travel map!
So far, I've been to nine countries around the world and I definitely want to add to that list this coming 2015. Most of my travels have been around Asia, so hopefully I can save up really well and go to Europe! #ThatsTheDream
Check out my travel map!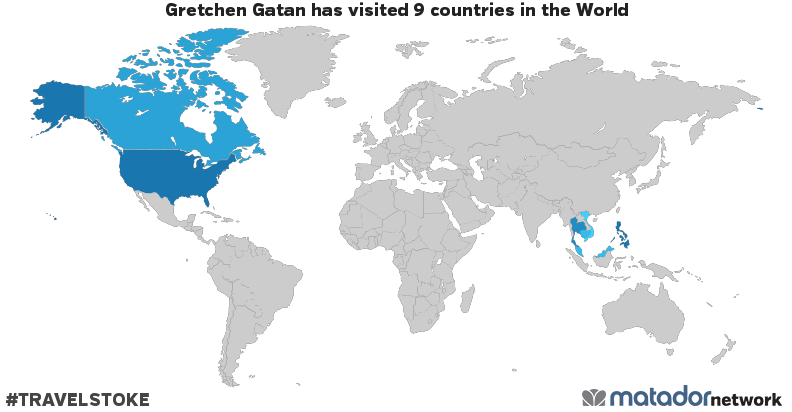 Gretchen Gatan has been to: Cambodia, Canada, Hong Kong, Malaysia, Philippines, Singapore, Thailand, United States, Vietnam. Get your own travel map from Matador Network.