So I was randomly browsing through my blog, and I came across my Travel Map as of December 2014. Just wanted to upload my travel map again, to inspire me to save up and hopefully visit Europe!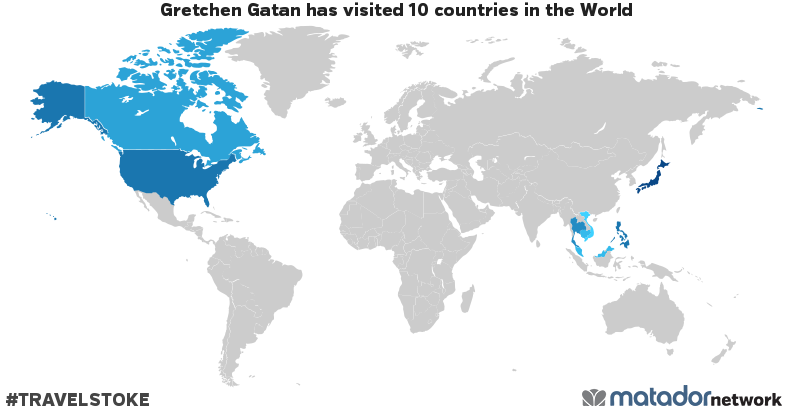 Gretchen Gatan has been to: Cambodia, Canada, Hong Kong, Japan, Malaysia, Philippines, Singapore, Thailand, United States, Vietnam.
Get your own travel map from Matador Network.